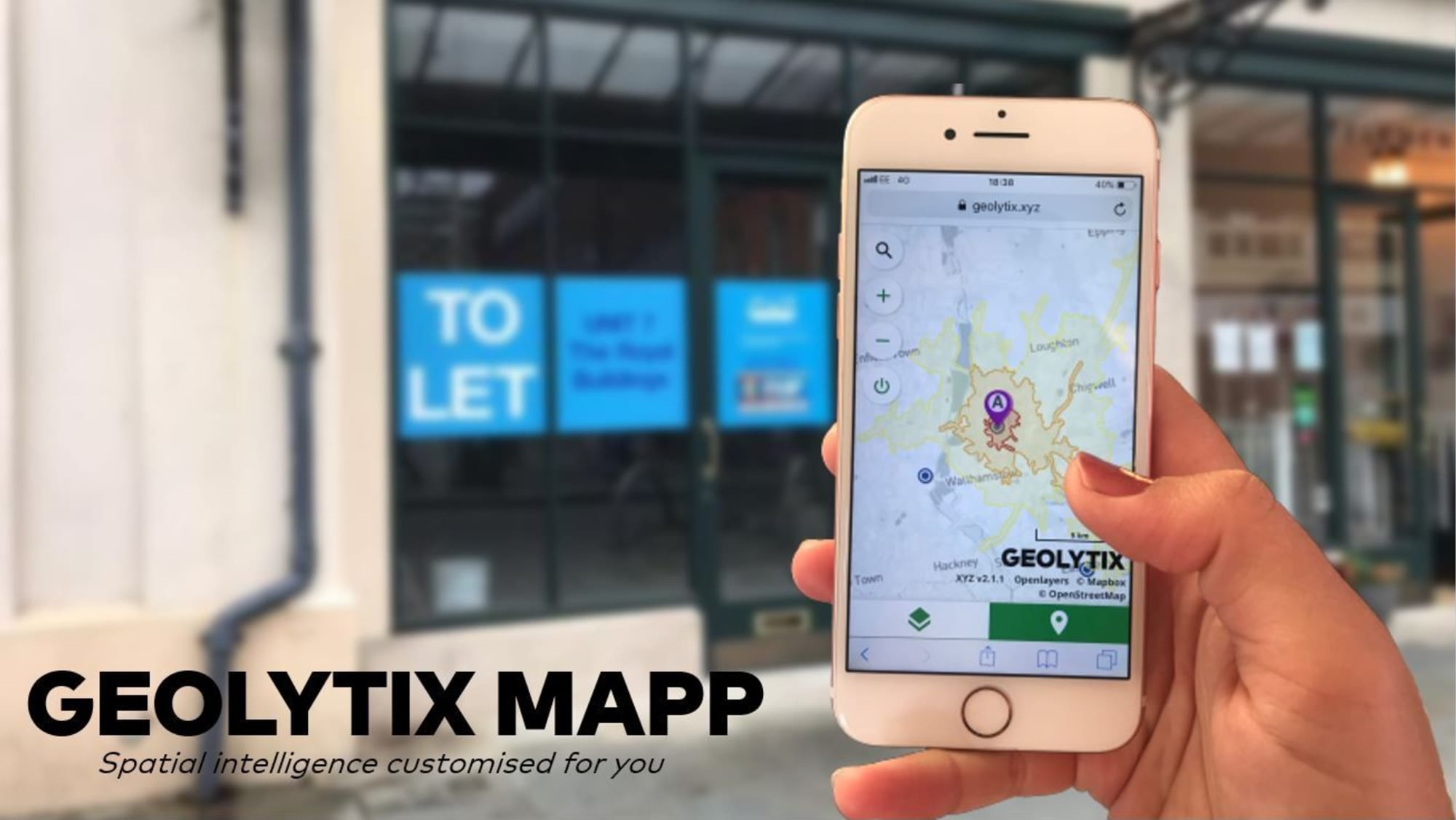 GEOLYTIX MAPP
MAPP is our online market intelligence and mapping tool which allows anybody to use location data for business decision-making. It is designed in-house specifically for your needs, from the design, to the functionality, to the map style, we create innovative solutions which work for you.
17th August 2020

MAPP, our in-house mapping & location intelligence tool, is accessed on an Internet browser via unique login-credentials, and is secure and available whenever and wherever you are. It allows you to overlay multiple data sets - combining your own data with Geolytix data - and view it all together on a map.
For example, this could mean overlaying:
Your store locations
Your competitor store locations
Retail type & strength (Geolytix Retail Places)
In doing so, you may start to understand why some stores perform better than others e.g. is the competitive landscape too fierce? It may also help you to identify 'gaps' in your portfolio and highlight areas of opportunity.
Taking this a step further, once you add in catchment demographic information, you start to build a more comprehensive picture of the site's locational characteristics. For example, with a few clicks of a mouse, MAPP can tell you:
How many people live within a 5 minute drive?
What is their age profile?
What is their socioeconomic profile?
In doing so, it can help you to understand if the catchment aligns to your target market, and consequently help you to be more strategic when making decisions about your physical estate. With one more click, you can then export this information straight to a formatted report which can be shared with your investment board.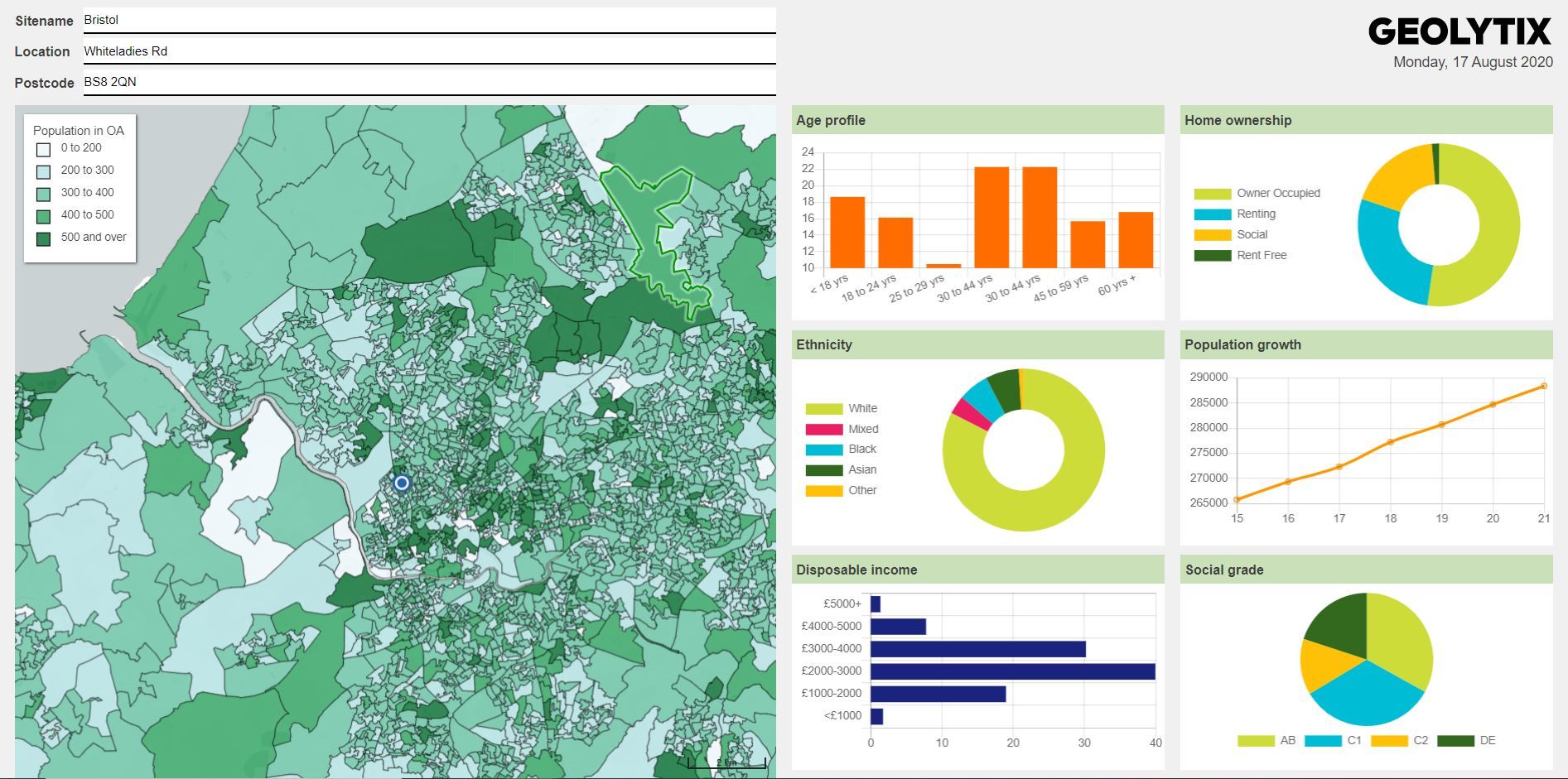 The functionality of MAPP doesn't stop there; it also supports the integration of more complex location planning tools. For example, sales forecasting and analogue/benchmark models can be embedded allowing you to access turnover estimates wherever you may be. More information on this functionality will be featured in a forthcoming blog.
If you would like more information on MAPP, including a free trial please don't hesitate to contact us: jasmin.fitzpatrick@geolytix.co.uk
Jasmin Fitzpatrick, Product Owner
Related Posts
24th February 2021

Jasmin, our MAPP product manager, answers some of our most common MAPP related questions

24th February 2021

Mobile ping data is now integrated into MAPP allowing you to use real-life mobile activity data to inform your location decisions. Combining this with our Retail Recovery Index you can track retail recovery trends comparing against both regional and national averages.

27th January 2021

GEOLYTIX MAPP has been shortlisted for the Clouds Award 2020. Having grown considerably in the last 5 years, our bespoke predictive location intelligence and mapping tool is now used by many major retailers, leisure and F&B operators globally. We're eagerly anticipating the announcement next month