June 11th saw the start of Euros 2020 – a year late due to its COVID-induced postponement.
We have fully embraced the Euros, with English, Scottish, Welsh, German, Italian and Polish representation within the Geolytix family, and additional sweepstake-related loyalties starting to come to the fore the deeper we go into the tournament.
For a business like ours, where location is central to everything we do, the multi-location format of the Euros has meant we've been able to explore some of our data in the context of the various stadiums that the matches are being played in, across 11 countries.
So – we'd like to introduce Geolytix Euro 2020(1) Top Trumps. For each of the grounds,  we've pulled together our data on population, airport passengers, hotels, city purchasing power and (country) happiness score. We also threw in average sunshine a year as a wild card category – this data was sourced from Weather & Climate.
Our population data is based on our global sprawls, which are built from GHS grid – satellite imagery, the city prosperity data is a combination of household consumption and population, and everything else is pretty self explanatory.
Writing this on the day of the England Germany game, the English contingent are hoping that the Wembley vs Munich Top Trumps data gives a sign of things to come – with England beating Germany 4-1. More likely, it'll be a 0-0 draw with Germany winning on penalties, these Top Trumps will be the most entertainment we'll have this evening, and Dennis and Christoph will be unbearable tomorrow.
Enjoy the tournament.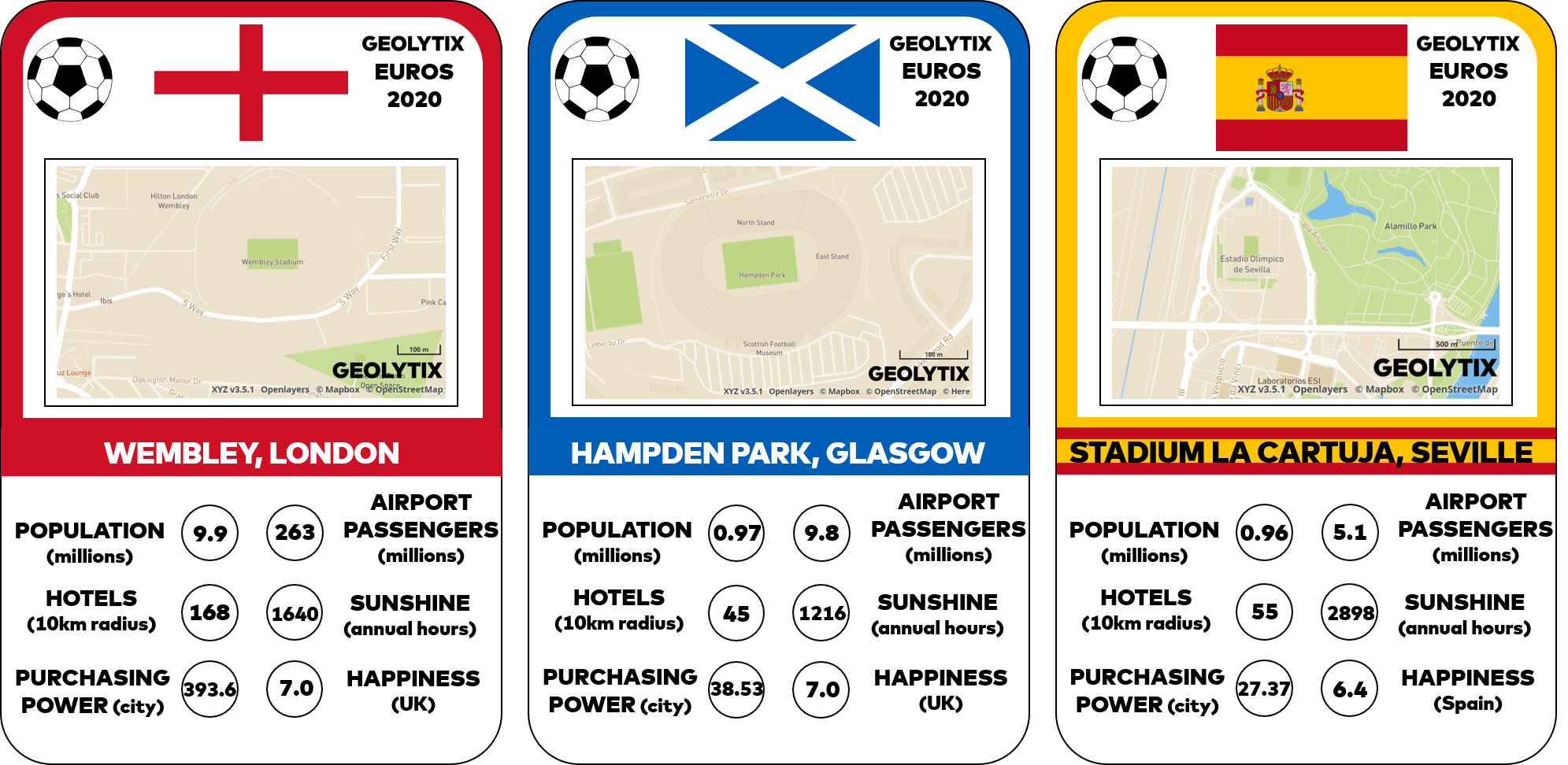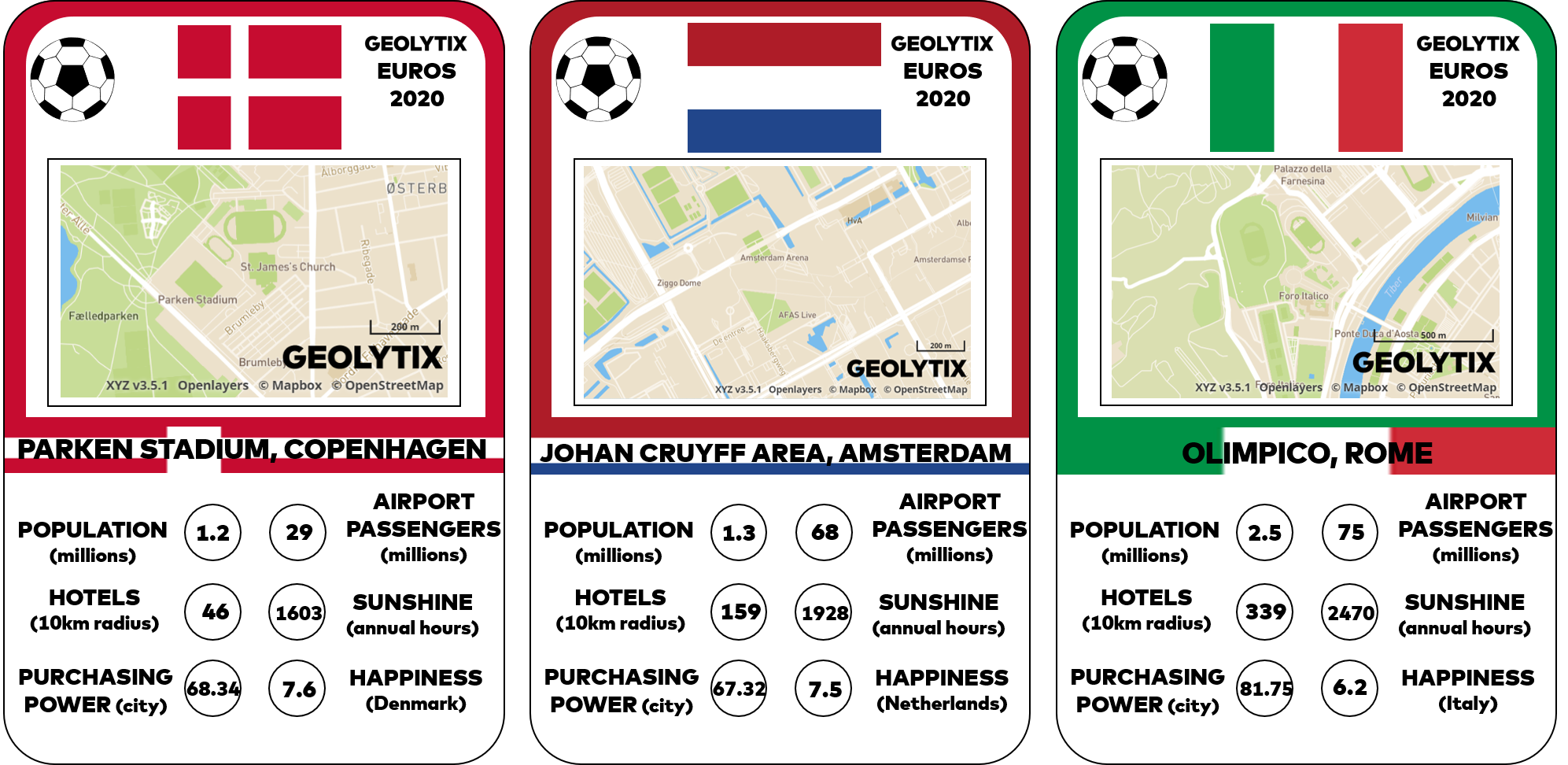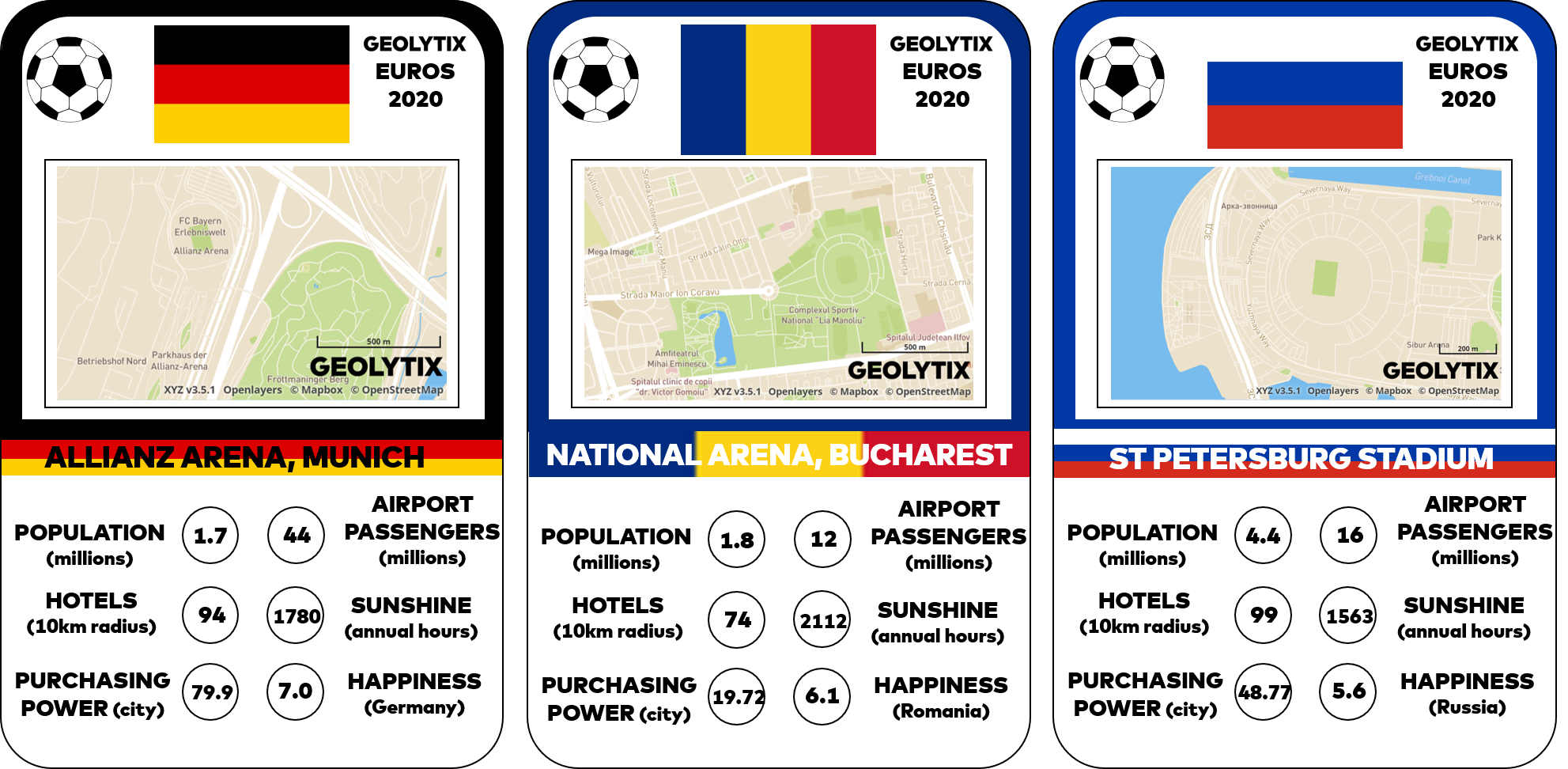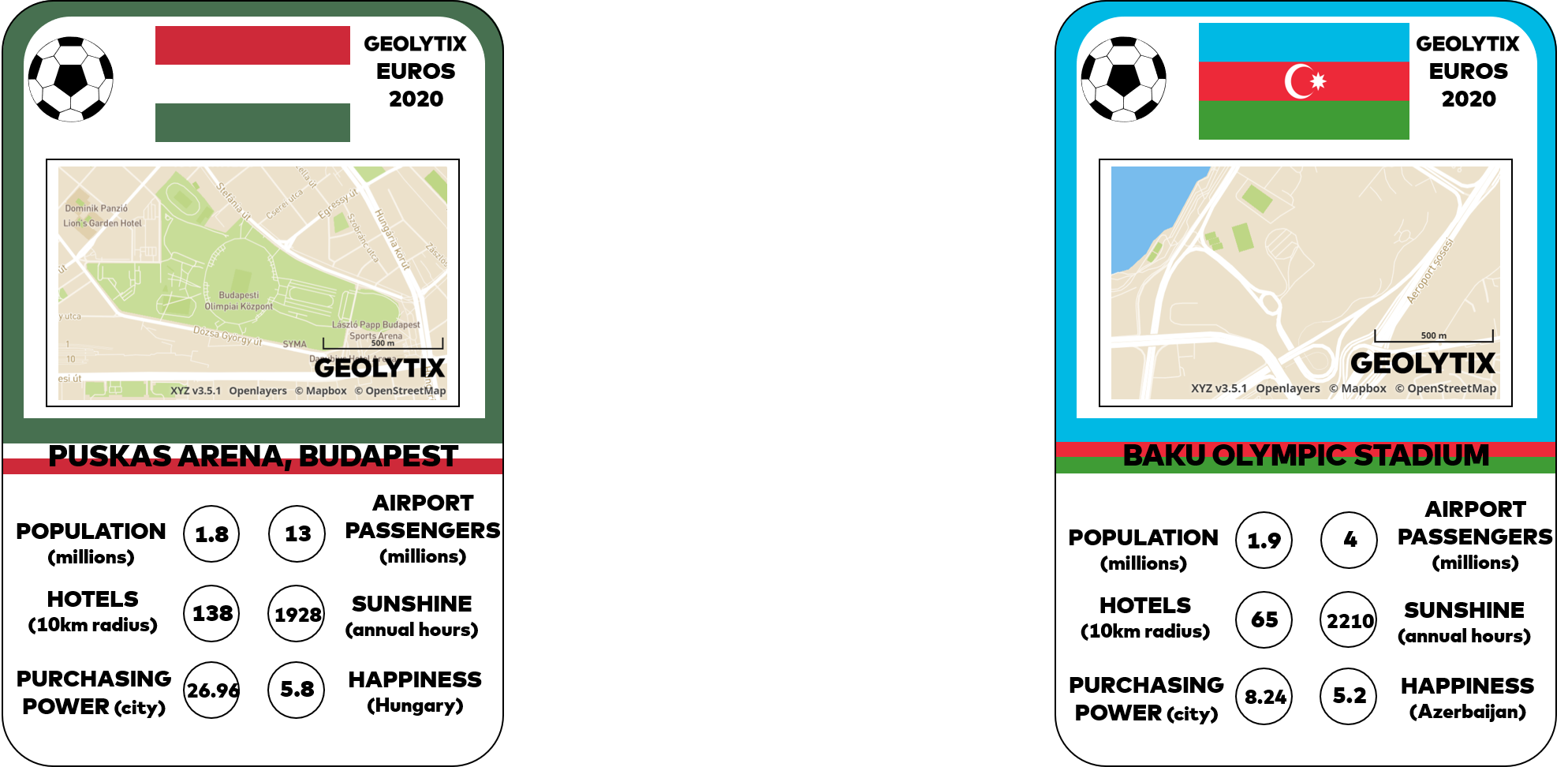 Kate McGoldrick, Communications Officer at Geolytix
Photo by Chaos Soccer Gear on Unsplash