PRESS RELEASE: Geolytix Retail Recovery Index
There seems to be a broad consensus on top-level recovery rates in the UK as lockdown eases. But every city, town, village, shopping centre, retail park and local parade has its own story.
8th July 2020
8th July 2020
Geolytix Retail Recovery Index
Why has Luton town centre recovered to 55% of previous activity levels, but Edinburgh city centre only 13%?
Why is Merry Hill shopping centre at 46% recovery, but Westfield Stratford only 22%?
Why have places like Swanage, Ross on Wye and Boroughbridge bounced back to 70%+ levels of activity, whilst places as diverse as Banff and Kingston are less than 20%?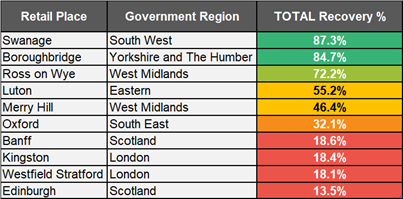 The picture is complex and dynamic. Looking at some of the biggest movers last week, we can see the effect of non-essential retail opening in Scotland, and school holidays in Northern Ireland. We can also see QSR-anchored Retail Park like Hatters Way in Luton, and Hermiston Retail Park in Consett start to motor.

Geolytix's Retail Recovery Index measures Retail Recovery across 6,000+ Retail Places in the UK. Weekly reporting provides a dynamic view of the evolving picture of recovery, with real-life examples across an unrivalled breadth of places across the country.
For more information, and to understand Retail Recovery in places you are interested in, please contact Ben Purple – ben.purple@geolytix.com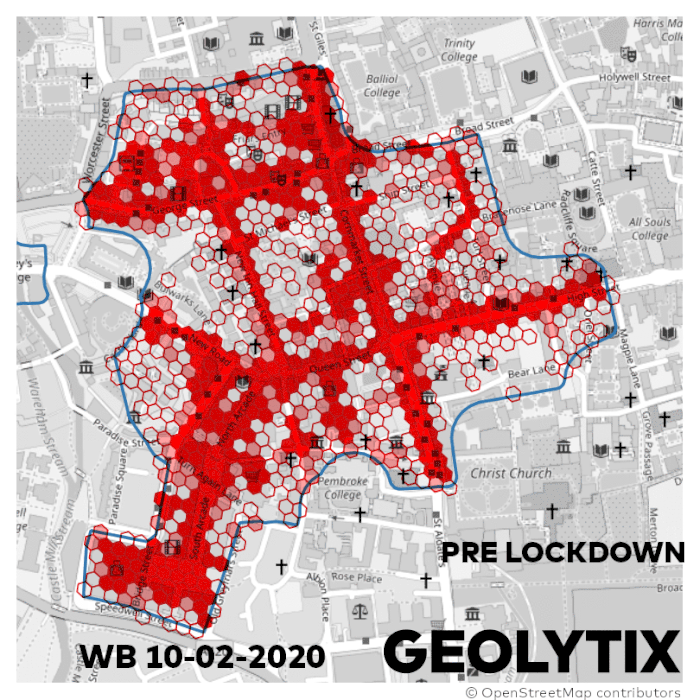 QSR = quick service restaurant
Related Posts
27th July 2021

Wimbledon was back this year, after taking a hiatus in 2020 due to the pandemic - the first time the tournament hasn't been held since the Second World War. This year we could appreciate 'The Wimbeldon Effect' from another aspect - the boost in activity levels.

23rd July 2021

Luke, our business development director based in Japan discusses the impact COVID has had on the largest and most complex sporting event in the world.

6th July 2021

The impact of the opening of outdoor seating on mobility levels in Yorkshire, compared to pre-COVID (2019) and lockdown (January - April 2021).