8th July 2020
Geolytix Retail Recovery Index
Why has Luton town centre recovered to 55% of previous activity levels, but Edinburgh city centre only 13%?
Why is Merry Hill shopping centre at 46% recovery, but Westfield Stratford only 22%?
Why have places like Swanage, Ross on Wye and Boroughbridge bounced back to 70%+ levels of activity, whilst places as diverse as Banff and Kingston are less than 20%?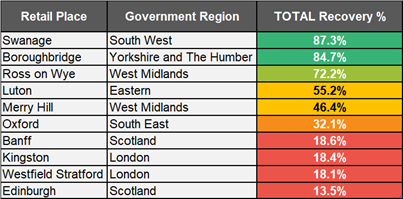 The picture is complex and dynamic. Looking at some of the biggest movers last week, we can see the effect of non-essential retail opening in Scotland, and school holidays in Northern Ireland. We can also see QSR-anchored Retail Park like Hatters Way in Luton, and Hermiston Retail Park in Consett start to motor.

Geolytix's Retail Recovery Index measures Retail Recovery across 6,000+ Retail Places in the UK. Weekly reporting provides a dynamic view of the evolving picture of recovery, with real-life examples across an unrivalled breadth of places across the country.
For more information, and to understand Retail Recovery in places you are interested in, please contact Ben Purple – ben.purple@geolytix.com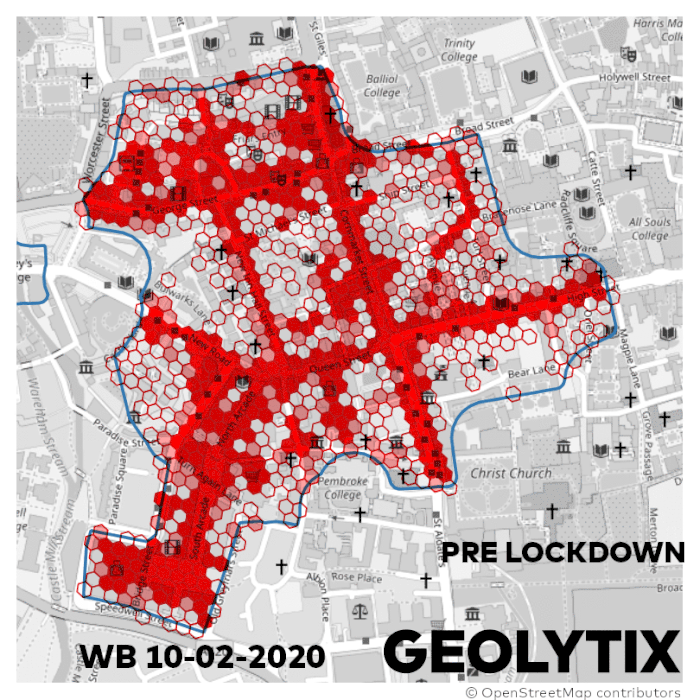 QSR = quick service restaurant