According to George Bernard Shaw, "happy is the man who can make a living by his hobby". And one of the joys of Geolytix is that we get to work with an amazing array of clients – some big, some small – in a  wide range of sectors.
One of the hobbies of at least one team member is the niche game of Shuffleboard. It's a game with a colourful past – banned by Henry VIII for being too addictive, and seen as being so sinful that allowing it to be played in her pub led to poor Bridget Bishop being the first woman executed during the Salem Witch Trials. Imagine then, Lou's delight when we took a call from LondonShuffle – the only UK venue with both lane and table shuffle under one roof – and the venue of a Geolytix social 6 years ago.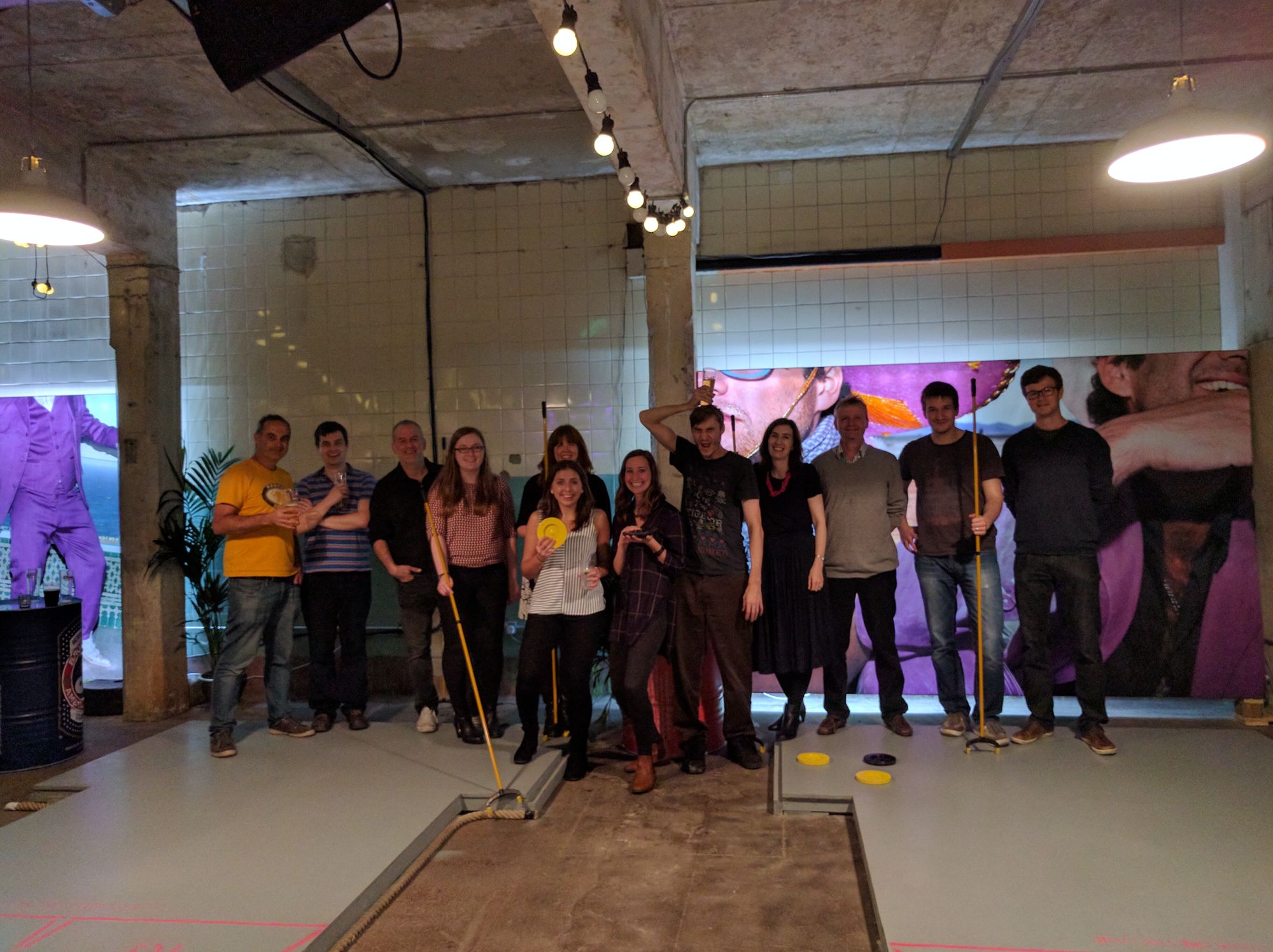 We were only too pleased to support LondonShuffle with some location data and analysis – and were even more pleased to agree payment in the form of an upcoming team event to introduce more of the team to the sinful joys of the game.
Geolytix – no spatial job too big or too small. Get in touch!
Ben Purple, Director at GEOLYTIX