Tokyo's Covid-19 Experience – What Happens Next?
Tokyo today is likely to join the rest of Japan in having the coronavirus "State of Emergency" lifted.
29th May 2020
It's been an unusual couple of months to say the least. Japan has not had a hard lockdown as seen in many countries around the world; schools are closed, the government advised residents to work from home where possible, and asked certain categories of businesses to close and others to restrict opening hours, but these requests were not legally enforceable.
Despite this many retail chains decided to shutter their stores resulting in much of downtown Tokyo resembling a ghost-town. Here is the famous Shibuya Crossing and Cat St. Harajuku on Saturday May 2nd. I took these pictures while running in these areas which under normal circumstances would be completely unthinkable due to the crowds.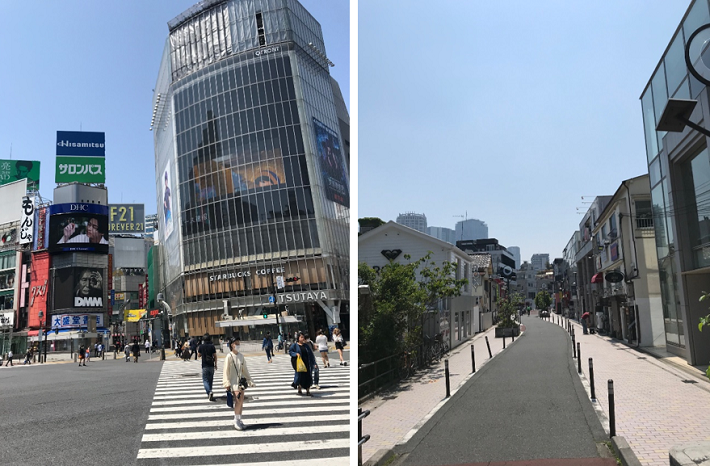 While the main urban hubs are spookily deserted more local shopping streets or shotengais have remained bustling hives of activity. Mobile application data supports this showing traffic levels have remained relatively high in these areas. This is Togoshi Ginza in Shinagawa-ward, at 1.3km in length famous for being the longest shopping street in Tokyo, this Monday lunchtime. Smaller chains and independent shops have remained open throughout helping to keep the local economies of these areas ticking over.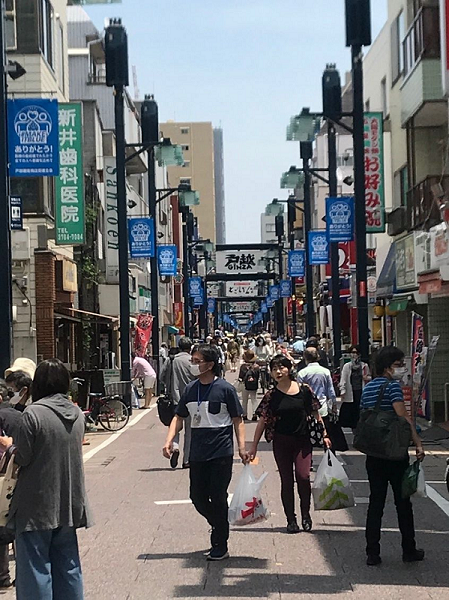 Despite the restrictions some brands have thrived: while sales at popular casual dining chains have plummeted due to restaurants being closed KFC Japan reported April sales 20% higher than in April 2019. Even McDonalds sales were up 6.5% for the same timeframe despite only being open for takeaway or delivery. KFC in Japan has a very strong takeaway offer, and this clearly positioned it well to weather the Covid-19 storm.
The question that everyone is asking is what happens now? How quick will the recovery be (and will it be V, U, W or L shaped?) Will the preference for shopping locally persist or will people flood back into central Tokyo to shop? Will the increased share of sales being made online reverse or endure? At least to some extent Japan seems to have overcome a resistance to working from home – if this persists what does it mean for retail in and around major business districts? In the casual dining sector will people continue to prefer using takeaway/delivery options rather than dining-in?
These issues generate all kinds of network planning challenges as old data and models become largely redundant. No-one can see the future but Geolytix are supporting our clients with flexible scenario modelling to tackle the questions above and support decisions at the network or individual store level as markets all around the world enter the recovery phase. Underpinning this is access to hyper-local mobility data which is helping us to understand changes in human activity, in close to real-time, in order to help businesses plan and be ready for any eventuality. See here for more information or please contact us to explore further.
Title Image: Thanks to Jezael Melgoza for sharing their work on Unsplash.
Related Posts
13th April 2021

With vaccinations now leading the daily news coverage of COVID-19, I decided to focus on some positive data, a better alternative to reading the 'worsening news'. Using the XYZ framework which underpins MAPP, we have built an open app that visualises vaccination rates across the world.

15th February 2021

We look at the effect 2020 has played on the workforce and employment patterns around Australia, a country on its journey out of lockdown.

8th February 2021

Covid-19 and lockdowns in particular have affected how the UK is shopping, predominately a surge in online shopping. Once lockdown is lifted, will we be itching to get back to the high-street or will online shopping continue to rise in popularity?