We were delighted to be community partners of the Women in Data flagship event this year in London. This is the sixth event and the first in person since 2019. There were some brilliant speakers and sessions delivered to a room filled with 2,000 women in data including some of the women of Geolytix.
✨ Opening Remarks from Martha Lane Fox
✨ Empathy, DEI & Leadership with Shola Kaye
✨ Time to Stop 'Living with it' (Profustion Media & NHS)
✨ Edwina Dunn, The Female Lead
✨ Entrepreneurship, Data and Gynaecology (Hertility)
✨ ChatGPT: Benefits, Challenges and Opportunie
✨ Sophie the Robot - Personifying Dreams for the future of AI
✨ Let it go! from the inspiring Dame Stephanie Shirley CH
✨ The Data Points behind the Lioness and her success with Jill Scott MBE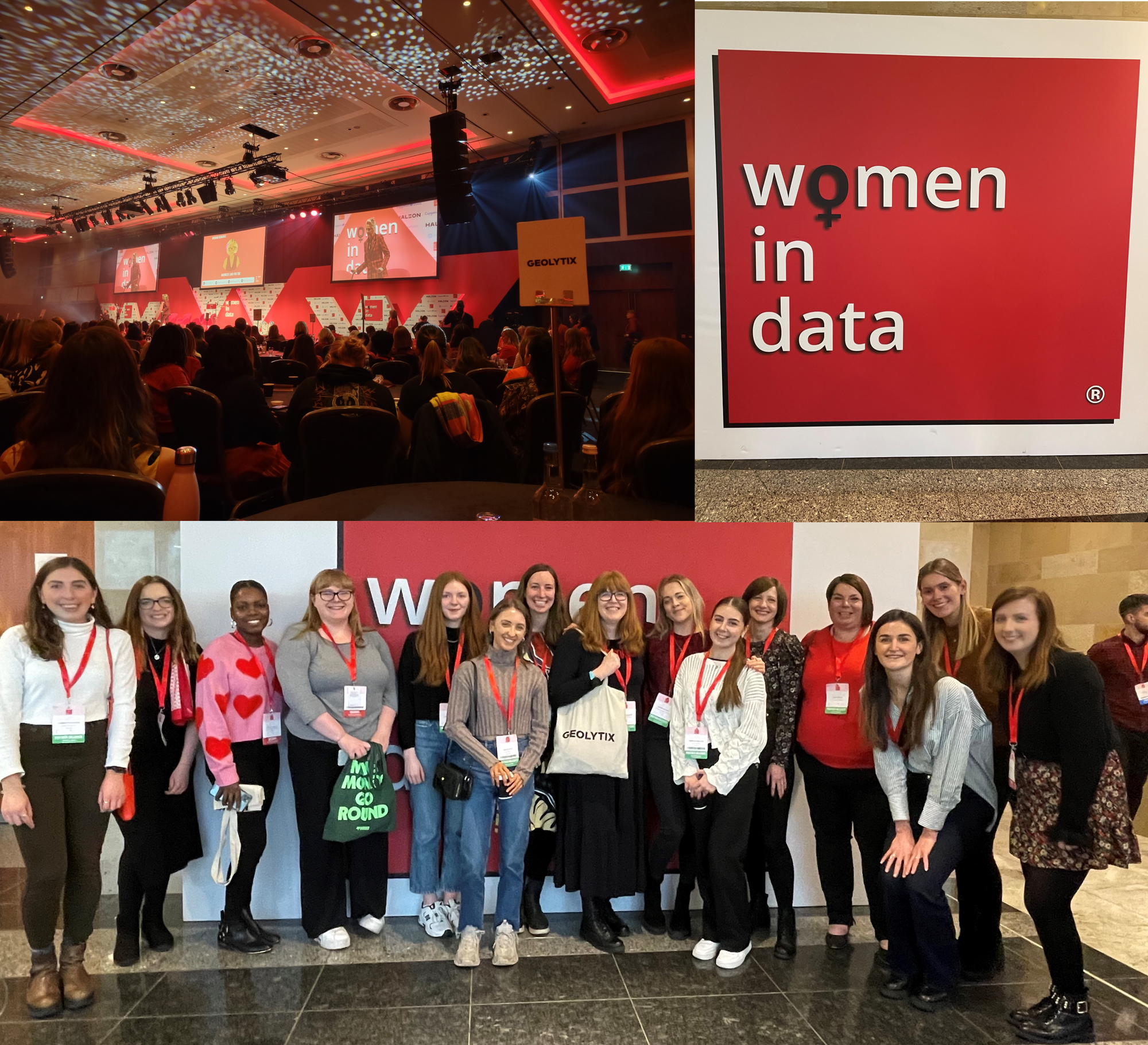 We are feeling inspired and proud of our team, here's what some of those who attended from Geolytix thought...
"What I found most rewarding about the conference, however, was the opportunity to network with other attendees. It was great to learn about the diverse ways in which they were using data to make a difference in their organizations."
"I left feeling empowered by the stories of other women in the data industry and curious about the future of women's health following the talks about pushing for women to be heard in the health sector."
"It was a pleasure to be in a room with such an extensive line-up of relatable and inspiring female leaders and role models from across the industry - sharing their experiences, wisdom and advice."
"The message I've taken from this morning: we need empathy, courage and to lift others around us."
"Let's be the change we want to see."