In Warsaw, there is a Rossmann on every corner. This isn't an exaggeration. On a recent visit the proximity of the store locations got my 'inner location geek' wondering about catchments, shopper mission and the level of cannibalisation. In city centres, their location strategy is more like a Pret in London or Greggs in the UK, rather than a Boots or Superdrug which I'd say are our closest brands.

The difference between Rossmann and a Boots/Superdrug is that the shops 'shout convenience'. You can get your health and beauty items, including premium and perfume (but not all OTC medicines, see below), health food (think Holland and Barrett), children's toys, wine and some boxer shorts. And all this in 3,000 sq ft.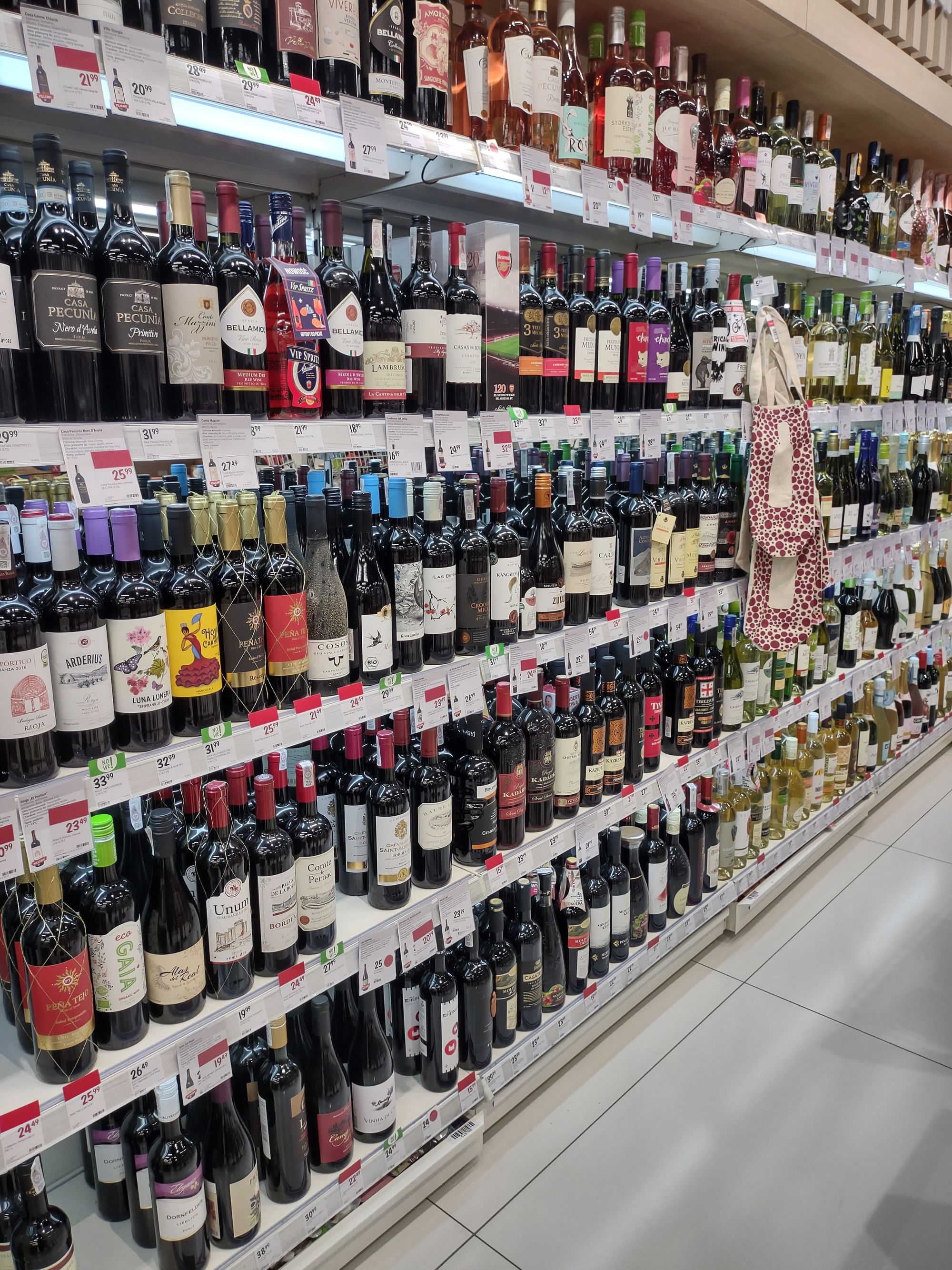 Rossmann group this selection of product categories and it somehow gels together. To everyone outside the UK used to drugstores it's obviously the norm. When I worked for Boots we often analysed the first floor to hypothese how we could get the baby/gifting/photo floor 'working better'. Here, everything is in view, and the shops I visited were bright, airy and inviting.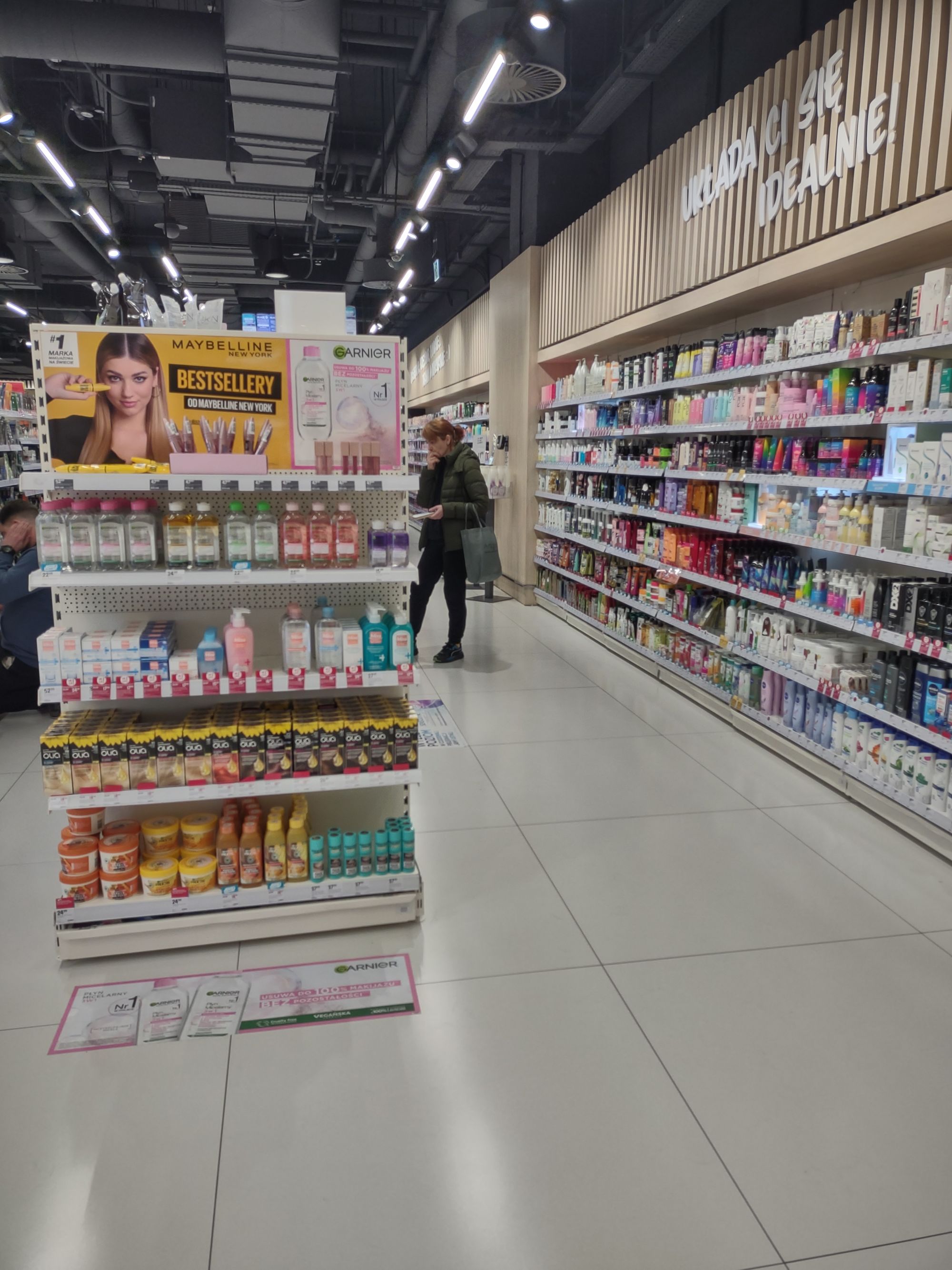 Even though the footprint is small they use different flooring to differentiate health foods from premium from everyday.  8 self scan tills were in prime location at the exit with 3 manual tills (only 1 manned) at the side.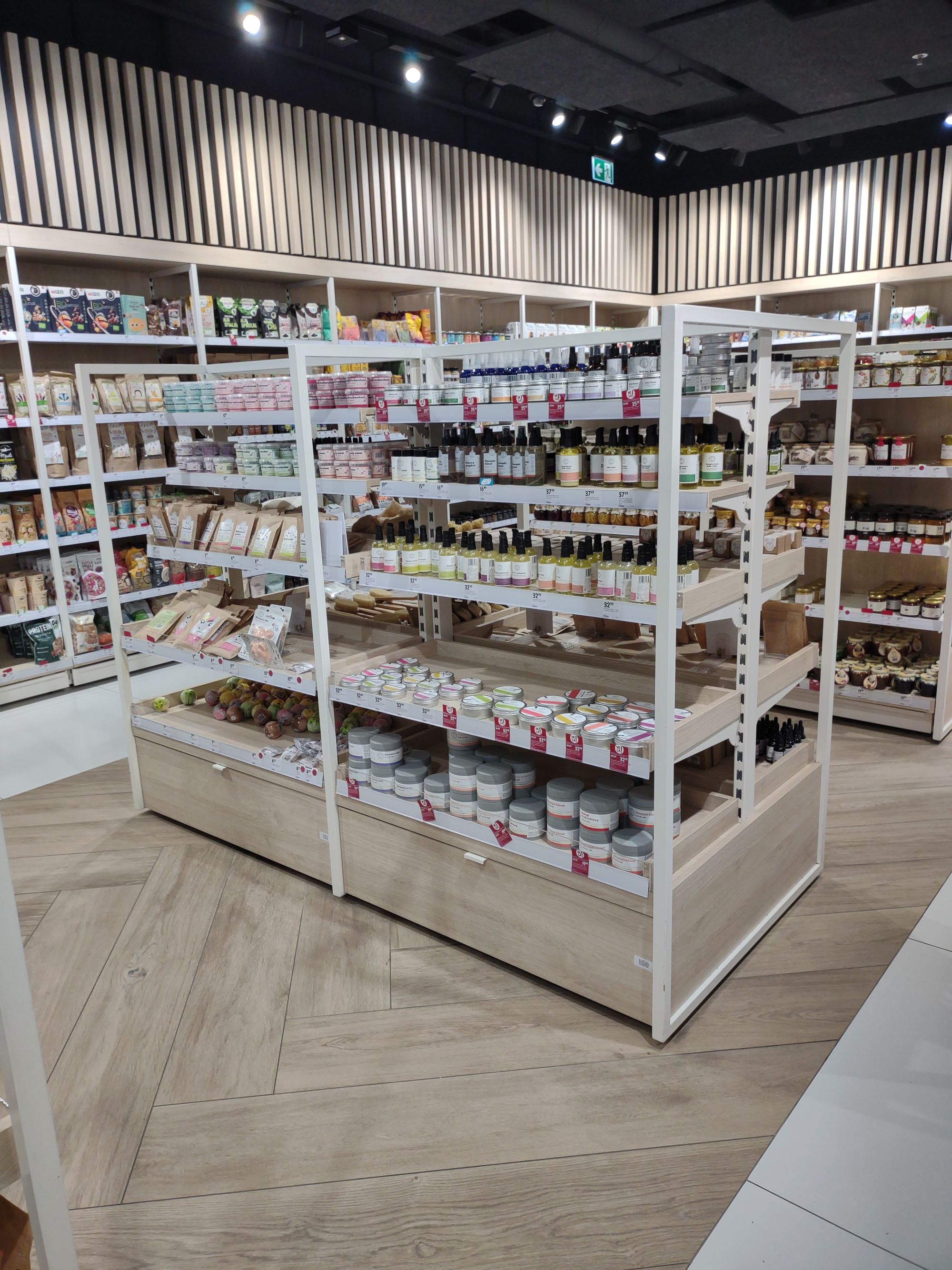 Products can be bought online, alongside Photographic services. There is also a 'I will grow' pregnancy and parents club.

Rossmann is a German brand, founded by Dirk Rossmann in 1972, with a vision to introduce discount health and beauty to the nation. Within a decade they reached 100 stores across northern Germany. 50 years on, there are over 4,200 stores across Germany, Poland, Hungary, the Czech Republic, Albania, Turkey, Kosovo and Spain.

Drugstores in Germany don't sell over the counter (OTC) drugs as we are used to in Boots, Superdrug, supermarkets etc. This part of the market is supplied by pharmacies (or apothekes) only.

Their website states "With a commitment to make health & beauty accessible to all, Rossman maintains the brand's offering to customers with impeccable retail environments, good assortment of quality health and personal care products and well-trained service staff. The Rossmann name also inspires great confidence from customers as seen in our Own Brands which hold an important position within our product range".

Dirk Rossmann had hard beginnings helping run his family store, before founding Rossmann when he was 25. In 2020 he wrote an autobiography, which of course had the prime point of sale location in all his shops.

I'll leave you with some stats for Rossmann in Poland vs brands in the UK, and a map of the Rossmann locations in Warsaw.
Source: GEOLYTIX, approximate number of shops in 2023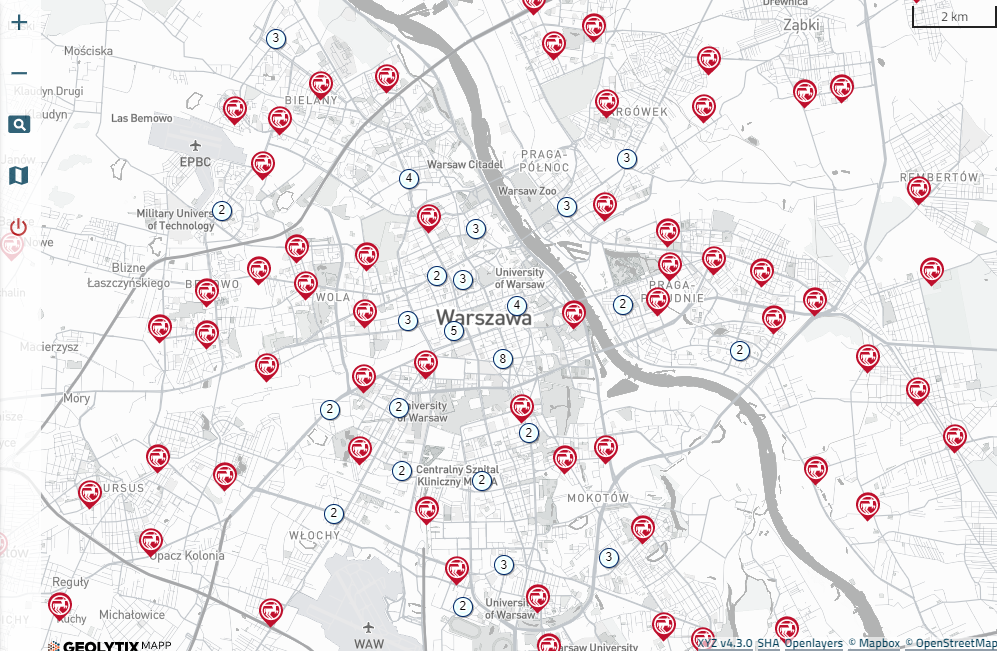 Source: GEOLYTIX MAPP - Rossmann shop locations across Warsaw
Author: Sarah Hitchcock
Images: Author's own