Mobility Data: Battle of Birmingham
Birmingham and the Black Country was a highly requested area for us to look at next, and we couldn't resist. This time we've looked at: Aston Villa, Birmingham City, West Brom and Wolves and the results certainly are interesting...
7th May 2021
Our much-anticipated second instalment of the Football Maps series has been delayed by needing to do some actual, proper work – but Alessandro and Dan have been burning the midnight oil, so here we go…
Having previously looked at London, and which boroughs supporters around the grounds on matchdays come from, we were able to show that Spurs dominate north London.
We've now replicated this across Birmingham and the Black Country, and looked at which club are most represented in each postal district. We've looked at Aston Villa, Birmingham City, West Brom and Wolves (apologies to Walsall fans for not including you – I'm regretting that already).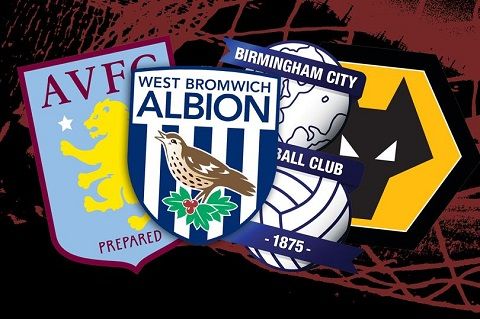 It's a really interesting pattern, with swathes of local dominance for each Club. We've got no vested interest in this one – fascinated to hear what you think…any surprises?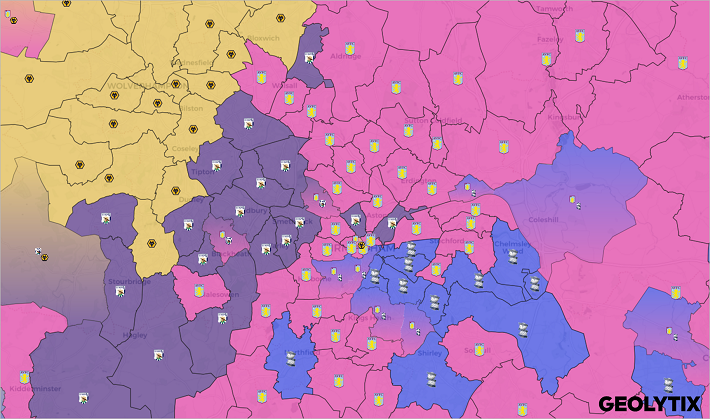 Next up is going to be Manchester – we've processed it up and it shows the United west / City east divide – but we're working on an alternative view that is going to be designed to try and upset both sets of supporters in equal measure. Watch this space…
Ben Purple, Director at Geolytix
Photo by Emilio Garcia on Unsplash
Related Posts
16th June 2021

With the one year mark of the start of the pandemic (and multiple lockdowns) far behind us, our Project Director based in China, thought it would be the perfect opportunity to discuss how life - and retail - has changed.

11th May 2021

As much as the precise cause of the classic halo is not entirely settled, the online halo is not totally understood by retail planners. Yet their importance when planning and forecasting, means we need to both understand and model them when planning multi-channel networks.

19th April 2021

Whilst looking through our Unacast mobile device ping data, we decided to use the data to look at which team had the highest active devices on home matchdays. And the results are in.....